Experience With the Convenient Care, Obesity Management, Healthcare, Consumer Retail Industries
Ginger created and nurtured relationships with key thought leaders in various aspects of the healthcare community. Her work with the Harvard Obesity Medical Center, Allergan, Rite Aid Pharmacy, Albertsons® Supervalu®, the Diabetes Association, Convenient Care Association, Quick Health®, CalorieKing®, Atherotech®, Altura®, Glaxo Smith Kline®, and nutritional products manufacturers including Robards®, Promedis®, Bariatrics Nutritionals®, etc. has given her a solid background and experience in this category. In addition, her direct experience with the successful implementation of the non-urgent acute care walk-in clinics inside Rite Aid pharmacies which were the first to include chronic disease management component (weight loss) gives her a unique experience shared by only a handful of people in the country.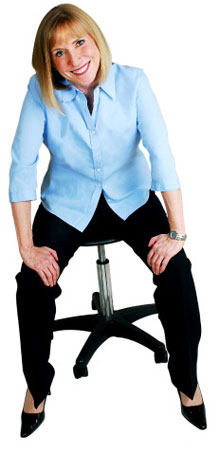 "Aha! provides a unique blend of perspective experience and creativity that can help you achieve your goals."
"Ginger and her partners create and nurture relationships with key thought leaders across a variety of industries"
"Aha! helps clients gain greater benefits from their natural talents."
"Ginger understands the big picture while paying attention to the fine details."
"Aha! develops individual talent and disciplines across all types of companies - small and large."
"Aha! is nimble, smart and responsive to your company's needs and deadlines."
"Ginger is a creative and thoughtful leader who inspires those she works with to achieve more than they ever thought they could."