Creative Problem-Solving and Visionary Strategic Thinking
While Ginger's experience crosses several categories, there are two threads that connect every professional experience. First, she is a multi-unit retail expert in marketing consumer-oriented products and services. Secondly, she has demonstrated time and again that she is a creative problem-solver who possesses the ability to ferret out strategic directions and business opportunities that didn't previously exist. She believes in the value of credible research, can analyze data quickly to determine direction, and can lead and motivate teams to accomplish incredible goals.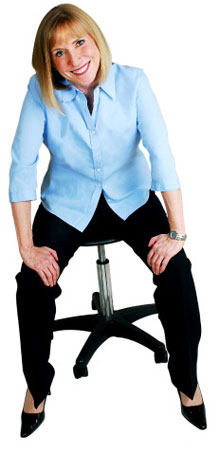 "Aha! provides a unique blend of perspective experience and creativity that can help you achieve your goals."
"Ginger and her partners create and nurture relationships with key thought leaders across a variety of industries"
"Aha! helps clients gain greater benefits from their natural talents."
"Ginger understands the big picture while paying attention to the fine details."
"Aha! develops individual talent and disciplines across all types of companies - small and large."
"Aha! is nimble, smart and responsive to your company's needs and deadlines."
"Ginger is a creative and thoughtful leader who inspires those she works with to achieve more than they ever thought they could."